Patterson-Schwartz Agent Profile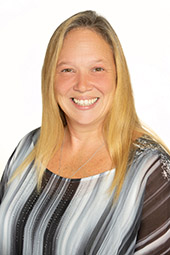 Sheryl Coale

Middletown Office
How Can Sheryl Help You?

---
About Sheryl Coale
Hello, I'm Sheryl Coale.


I was Raised in Ardencroft, DE and my parents still live in the same home today.  Now living in Middletown DE for over 22 years, I have 4 children (2 boys, 21 & 19; 2 girls, 16 & 7). I guess you can say that I am a Delawarean! In my downtime I enjoy fishing, adult coloring books, painting, and anything outdoors. Keeping busy keeps me happy as I don't like being idle.
After working in customer service for over 25 years, there is nothing I like better than helping and assisting someone to resolve an issue or just helping them to obtain a goal. Everyday brings on a new challange; for that, I enjoy everyone of them. After retirement from the United States Postal Service, I decided to go into real estate where I could assist someone sell or purchase their home. Whether it is to upsize, downsize, or relocate, or whatever the reason may be -- I want to be the one you call. With all of my years in customer service and working with the public, there is nothing I want more than to continue serving others!
What clients are saying