Patterson-Schwartz Agent Profile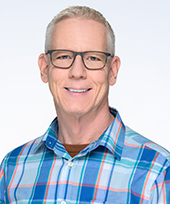 John Black

Rehoboth Beach Office
How Can John Help You?

---
About John Black
As an award-winning real estate agent since 2002, focusing on the resort communities of southern Delaware and Rehoboth Beach, my primary goal has always been, making your real estate experience as stress-free as possible. I know that buying or selling a home is one of the most important decisions you will make in your lifetime. It is imperative to have someone knowledgeable, dependable, and trustworthy representing you; it can give you the peace of mind things will go smoothly and efficiently. Purchasing my first home at the age of 24, I know how important it is to find a home that best fits your needs or how to negotiate the best price if you are a seller. Therefore, I will make it my priority and responsibility to help you achieve those goals.

Prior to my career in real estate, I was in the HVAC industry from service and installation all the way to the management of a HVAC wholesale company. This experience not only educated me in heating and air-conditioning, but electrical, plumbing, and other household items that help me assist buyers and sellers through the home inspections and preparing your home for sale. I also bought and sold properties myself and, fortunately, I found an agent whose representation far exceeded my expectations! This is why I chose him as my mentor when I decided to become a real estate agent. I hope you will make the right decision when choosing your real estate agent! The best part of my job is helping people meet their real estate goals. You can always count on me to work tirelessly on your behalf, making sure your best interest is most important.

Although based in Rehoboth Beach, Delaware, I have represented buyers and sellers in all the resort communities of southern Delaware. I have worked with many buyers and sellers in Rehoboth Beach, Lewes, Dewey Beach, Millsboro, Georgetown, Milton, Bethany... etc! So, whether you are an experienced investor, a first-time home buyer, retiree, vacation home buyer or a seller looking for an experienced agent who knows how to market and sell your home, please feel free to contact me via phone or email to discuss your real estate needs.
What clients are saying