Patterson-Schwartz Agent Profile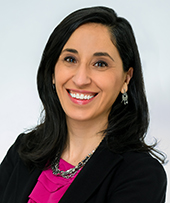 Wendy Duckworth

Chesapeake City Office
How Can Wendy Help You?

---
About Wendy Duckworth
Representing Delaware, Pennsylvania and Maryland buyers and sellers, Wendy's enthusiastic, can-do attitude and caring nature are ideal for identifying your desires and skillfully guiding you to the fulfillment of your real estate goals and dreams. Raised in the Pike Creek area of DE, owning her first home in Cecil County, MD, and currently residing in southern Chester County, PA, Wendy understands and truly appreciates the many unique benefits of our local area.  
Wendy's passion for real estate came from her personal experiences of buying and selling homes as well as helping her mother navigate the real estate process. She is well-qualified to help you in all aspects of the real estate process and understands that real estate can be stressful. As a full-time agent, she will work hard to lower your stress level and make your experience as pleasurable as possible. She will accomplish this through constant communication and by being accessible whenever and however you need her.

While working in the pharmaceutical industry full-time, she earned her bachelor's degree from Goldey Beacom College in computer management information systems. Wendy spent 15 years at AstraZeneca in various roles including marketing, sales, and project management. For nine years, while raising four children, Wendy taught computer courses as adjunct faculty at Cecil College. She brings these experiences and formal education to the real estate industry. You can count on Wendy to be patient and client-centric as she firmly believes that one must listen well to effectively meet the needs of buyers and sellers.

When not assisting clients, Wendy enjoys spending time with her husband and four children, entertaining their friends, traveling, and relaxing on the beach in Ocean City, MD. She continues to enjoy volunteering in her community and is a proud recipient of the Jefferson Volunteer Award in Delaware.

It would be Wendy's pleasure and honor to help make your real estate goals a reality. Contact her to get all the local market information you need to make the best decision!
What clients are saying