Patterson-Schwartz Agent Profile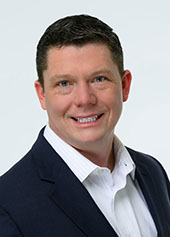 Kyle Graves

Middletown Office
How Can Kyle Help You?

---
About Kyle Graves
With prior experiences in education and coaching, I have dedicated my professional career to assisting others reach their potential and achieve common goals. The values of teamwork, honesty, resiliency, and communication have always been a part of my winning formula and I look forward to bringing these traits to my clients. Throughout my coaching career I learned that contests were often won and lost well before the opening whistle. Planning and preparation was the key to success and I believe that the same is true in real estate.

When partnering with me, you will benefit from a collaborative relationship where your needs will shape our goals. Teamwork has always been paramount in what I do and, just as I did when I was walking the sidelines, I will be there every step of the way to coach you through this journey.

When I am not working, you'll probably find me at the fields coaching some of Middletown's future soccer stars or running around with my family and our two dogs. While relatively new to the area, I have been fortunate to meet so many families through youth sports and am proud to be known to so many as "Coach Kyle." Aside from coaching, I love any outdoor adventures, a morning jog or bike, and live music — especially Dave Matthews Band.

As your agent, I will work tirelessly to advocate on your behalf. If you have a buying or selling need, I will prepare the winning strategy you deserve. Contact me today and let's start putting your game plan together.
What clients are saying