Patterson-Schwartz Agent Profile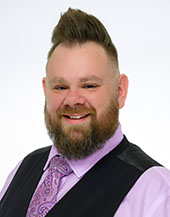 Robert Biles

Ocean View Office
How Can Robert Help You?

---
About Robert Biles
"We finally did it! Today we became home owners! Thank you, Robert, for all your hard work and helping to make our dream come true. You listened to us every step of the way and never once let us settle for less than what we wanted." When you partner with an agent who listens to your wants, it creates an all-around pleasant home-buying experience. This can be your experience too. Your dream home is out there, we can find it together.

Satisfying my clients brings me pure joy! Working in customer service for 25 years, I learned that following up with clients' inquiries is paramount in customer satisfaction. My fun-loving, outgoing personality makes our first conversation feel like we have been friends forever. I believe organization and excellent communication make transactions operate seamlessly. My value extends beyond the contract documents. When you work with me, you get a wealth of resources for home improvement, entertainment, dining out, and more come along with our partnership.

Having a passion for food and entertaining in my personal life makes for great dining and entertainment suggestions. When you love what you do, it's no longer work. When helping people buy and sell a home, the experience is so much more than that.

A wise woman once told me that life is about relationships. The ones you have with your family, friends, your life partner, yourself, and the ones you make in your professional life. Let's start this relationship off right and find you the house you've been looking for. Selling your home? Let's find a buyer! Buying a home? Your dream home is out there. Let's find it together!
What clients are saying