Patterson-Schwartz Agent Profile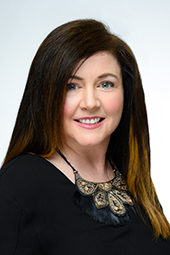 Jennifer McKelvey

Greenville Office
How Can Jennifer Help You?

---
About Jennifer McKelvey
The key to a successful real estate transaction is selecting the right agent.
Whether buying or selling your home, having the right agent guiding you through the process is crucial. I will support you from negotiating the offer to passing the keys at settlement. Are you finally ready to buy your first home? Are you moving to the state due to a job transfer? Searching for an investment property? I have successfully found homes for first-time home buyers,  job transferees, and investors. Are you ready to leave your starter home in search of your forever home? Current home too big now that the children have moved on? Have you inherited a loved one's home that you need to sell? I have successfully marketed and sold homes for second-time home buyers, those ready to downsize, and estate executors. No matter what your real estate needs I am ready to work for you. I work when you need me whether it be daytime, evenings, weekday or weekend. I am available in person, phone, text or email from 6:30 a.m. to 11:00 p.m.
Am I the agent for you? Absolutely! I love what I do. I am confident that I can make your real estate transaction, whatever it may be, a success!
What clients are saying