Patterson-Schwartz Agent Profile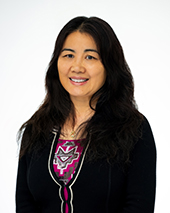 Michelle Zong

Brandywine Office
How Can Michelle Help You?

---
About Michelle Zong
Michelle Zong holds three separate master's degrees in Environmental Chemistry, Civil and Environmental Engineering, and Computer Science with merit-based scholarships and graduated with honors.   
She is a former senior software development manager who worked in Microsoft, Comcast, Panasonic, and QVC. 
Michelle was granted US Top Secret Security Clearance as of her credibility and integrity. 
Michelle is fluent in English and Chinese, and is active in volunteering in different Asian communities, schools, and residential communities. 
She has been an active real estate investor for a variety of properties for over 15 years.
Michelle holds Delaware real estate license and is member of the New Castle County Board of REALTORS®.
What clients are saying