Patterson-Schwartz Agent Profile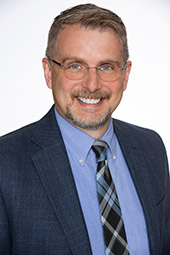 Paul Greenholt

Greenville Office
How Can Paul Help You?

---
About Paul Greenholt
As a life-long resident of New Castle County, DE and Chester County, PA, and a University of Delaware graduate, I understand what it means to be local. I am a full-time real estate agent listing and selling real estate in Pennsylvania and Delaware. In 2020-2021, I successfully closed over $15 million in sales and assisted dozens of local buyers and sellers. I am also a graduate of the Peak Producers Program which helped me to further develop my service skills so I can focus on your needs during the transaction.
From my very first year, I hit the ground running and won two awards: Rookie REALTOR® of the Year and Regional Award Winner. My 35+ years of experience in managing and directing sales honed my negotiation skills, management of complicated processes, and, most importantly, attentiveness to and excellent care of my clients.
Additionally, I'm a Certified Relocation Specialist (CRS). What this means to you is I excel at managing the complexities of working with an employer's specific plan to find my relocation clients the right home in the right area. On the listing side, I am trained to be tuned into the intricacies of appropriately marketing a relocation home and maximizing that multi-faceted process.
In my spare time, I cycle and attend spin class regularly. Landscaping and gardening are two of my favorite warm-weather hobbies. When touring homes with you, I believe the outside is equally as important as the inside. When it comes to finding the right home in the tri-county area, because of my life-long residency, you can count on me to work smart to find or list your home for the best possible price in your desired time frame.
What clients are saying