Patterson-Schwartz Agent Profile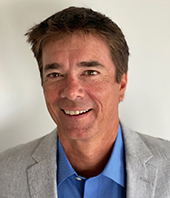 Jim Lingo

Rehoboth Beach Office
How Can Jim Help You?

---
About Jim Lingo
When was the last time you saw an eight-year-old paperboy crossing the highway to deliver papers? Can you imagine a ten-year-old riding his bike from Millsboro to Bethany Beach on a sunny afternoon today? Would you allow a 12-year-old to take the small family boat under the Indian River Bridge out to the Atlantic Ocean for a quick solo spin?
Sussex County has certainly changed! Born and raised in Millsboro, DE, Jim has experienced and witnessed many dramatic changes to this special area. His local knowledge of past and present Sussex County life will help better inform future clients of the real estate market specific to this region. These changes are some of the sparks that ignited Jim's interest in the local real estate market. Jim's familiarity with this region has enabled him to buy, sell, and rent his own houses with confidence over the years. Jim recognized back in the 90's that buying and selling his own real estate , periodically, was a smart way to achieve the financial goals he had set for himself.
A love of teaching runs in Jim's family. A teacher himself for 30 years, both of his parents and two of his four brothers also chose teaching as their professions. The value of hard, honest work, which was taught and modeled by his parents, is instilled in Jim. He applies this work ethic and the support of a great local company in Patterson-Schwartz Real Estate in his approach to working with clients.
Jim might have been the kid mentioned earlier in this story. He still enjoys boating local waterways and cruising on our great bike trails. He can also be found enjoying unique restaurants throughout Sussex County, golfing on one of the many challenging area courses, or 4-wheeling in one of Delaware Seashore State Parks scenic beaches.
If you are thinking of buying or selling your home, Jim would love to share his local knowledge in helping you make an informed decision. 
What clients are saying