Patterson-Schwartz Agent Profile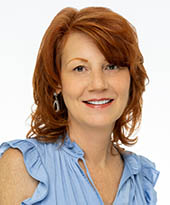 Gina Henry

Greenville Office
How Can Gina Help You?

---
About Gina Henry
With over 22 years of industry experience and a passion for client success, you can count on Gina to be your real estate advocate in DE and PA! Coming from a family of entrepreneurs, she strongly believes real estate is 100% a relationship business. She prides herself on a commitment to excellence and her reputation among past clients and their referrals speaks volumes about her professionalism. Gina is known for her vision, transparency, negotiation skills, and desire to educate clients.
From providing staging services to offering budget management advice and expert transaction negotiations, Gina is there for her clients at every step of their homeownership journey. Gina finds great joy in her career, as it allows her to tap into her creativity and help people achieve their goals.
Real estate became a family business for Gina as her daughter, Tori, became a fixture in the office at a young age and followed her into the real estate business, joining Patterson-Schwartz in 2022. Gina credits her daughter and the support of her fellow agents as integral to her early success. Beyond her real estate expertise, she is a former NCCBOR® Good Neighbor Award nominee, a mentor to her peers, and actively volunteers in the community for causes she cares about.
You might not know this about Gina: she is a self-proclaimed Christmas décor fanatic, having once adorned her home with 18 trees during the holidays! Everyone is always curious what she'll do next. She's a former runner who now loves traveling to hike. Gina's drive and grit saw her through various health challenges and, with a zest for life and an indomitable spirit, she is always ready for new challenges, making her the ultimate comeback person.
Choose Gina and you can trust she will have you covered from budget advice and staging to negotiations. Not only will you be thrilled with your real estate experience, you'll also gain a friend for life! Let's embark on this exciting adventure together!
What clients are saying