Patterson-Schwartz Agent Profile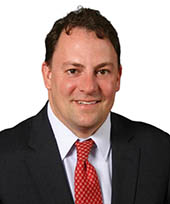 Keith Seichepine

Greenville Office
How Can Keith Help You?

---
About Keith Seichepine
你好! (Hello!) Looking for an agent who works equally well with first-time buyers, downsizers, and relocation clients? I'd love to get to know you and what is important in your real estate journey.
I'm a seasoned real estate agent with an impressive track record in the industry. I thrive on delivering exceptional service to you, whether you're a new buyer searching for a dream home or right-sizing after a lifestyle change. My attention to detail and process-focused approach make me the perfect guide to answer all your questions and patiently explain the intricacies of the real estate journey.
My expertise extends beyond traditional real estate transactions. With The Worldwide ERC® Certified Relocation Professional (CRP®) designation, I possess the knowledge and skills to better serve relocation clients across the United States. I'm proud to have earned national recognition for outstanding sales production and earned the esteemed "Rookie of the Year" award. Delaware Today has also acknowledged my exceptional skills, placing me among the Top 200 REALTORS® of 2022!
Effective communication lies at the heart of my success. I understand the importance of building strong relationships with my clients, and my engaging approach ensures that every interaction is meaningful. From scheduled check-ins to personalized follow-ups, I maintain consistent contact, adapting my communication style to suit your unique needs. My 17-year IT background, where I managed projects and people, has honed my interpersonal skills — an asset in both real estate and technology-driven industries.
Beyond my professional pursuits, I find joy in exploring new places alongside my wife, who hails from Taiwan. Our frequent travels to Taiwan and deep involvement in the Chinese community through ministry work have enriched our lives and broadened our cultural perspectives. As a result, I've dedicated the past 20 years to learning Mandarin Chinese, making me not only a trusted real estate agent but also a bridge between cultures. My wife often lends her expertise as a translator, ensuring that you feel at ease and have a friendly face to turn to in the local community.
My roots run deep in Delaware as a sixth-generation Delawarean with a family heritage tied to the Rockland, DE area. My artistic background, gained from years of working at the museum, further complements my real estate prowess, allowing me to approach each transaction with a unique perspective and creative insight.
Whether you're a first-time homebuyer, a downsizer seeking guidance, or a client in need of relocation assistance, I'm the dedicated real estate professional who will guide you every step of the way. With my unwavering commitment, strong communication skills, and genuine care for my clients, I'm ready to help you turn your real estate goals into reality.
What clients are saying