5 Tips for a Tasty Tailgate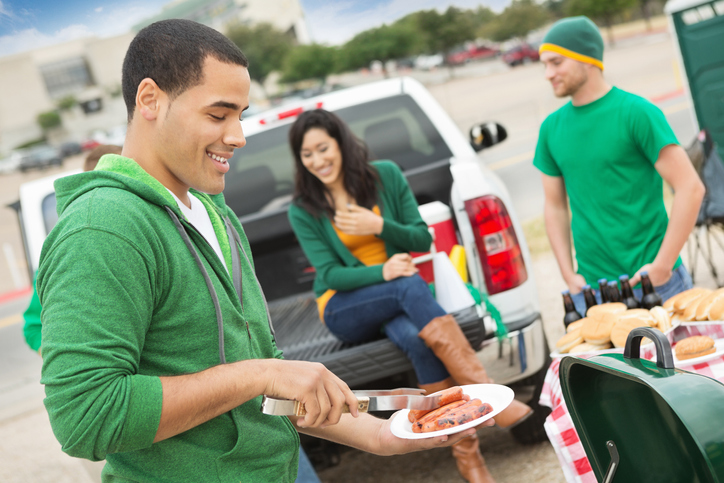 Casual and diehard sports fans alike can all agree one of the best parts of game day is the tailgate. Whether you're heading to the game to take part in the action or tuning in on the big screen, you can light up the scoreboard this season with these tips for a fun, easy and downright tasty tailgate (or home-gate).
Start early.
There's likely no easier way to send a tailgate spiraling out of control than to get a late start, which puts the party in a rush ahead of game time. Prepare early, and if you're heading to the stadium, leave yourself plenty of time to find the ultimate parking spot, light the grill and enjoy the atmosphere.
Keep it simple.
A true tailgate experience starts with flavorful foods fit for a crowd, which calls for ready-to-go ingredients like smoked sausage. Because it's pre-cooked, just heat it up and pair with other simple ingredients, such as a hoagie bun and some peppers for an easy grilled smoked sausage and pepper hoagies.
Share the responsibility.
Preparing shouldn't fall on one person's shoulders. Instead, ask each attendee to bring something useful for the entire group, such as plasticware, trash bags, napkins, cups, drinks and games.
Make it customizable.
Especially if you're bringing a large group, creating a spread that allows for personalization can help ensure everyone leaves happy. Try creating deluxe nacho dogs with an abundance of topping options, giving guests full freedom to concoct their own creations.
Ensure an easy cleanup.
When the tailgate is winding down and the game is about to start, it's almost inevitable there'll be a rush to pack up and head to the stadium (or the couch). Make things simpler and quicker by using disposable plasticware, plates and cups, and strategically placing trash bags in easily visible areas for everyone to clean up as the party continues, rather than scrambling to pick everything up at once.
Source: Family Features, Nathan's Famous/Eckrich. Reprinted with permission from RISMedia. ©2019. All rights reserved.
---
Also in This Issue: